Our Fundraising Campaign
Download Donor's Wall of Honor Form
The Old Central Board of Directors at its March 28, 2013 meeting voted to:

approve a major restructuring of its board and to establish a general annual membership category,

establish a Website and Face Book Page for announcements,

establish an annual general membership program with an annual fee of $35,

provide quarterly newsletters on activities planned at Old Central Center,

explore the creation of a bookstore,

market the rental of the Jack Johnson Park,

establish a close working relationship with the Galveston Historical Foundation Executive Director, Dwayne Jones,

expand marketing of facilities in the Houston area, and

enhance visibility of Old Central Center during February Black History Month.

In October 2012, Old Central Cultural Center lost its major tenant (i.e. Community Action Council) which had leased building space at Old Central for more than 25 years, when it moved out creating a serious negative cash flow.

The Old Central Board approved a fund raising plan that includes:

a. Contacting private foundations to solicit their financial support.
b. Instituting an Annual Membership Program of $35 per year
c. Design and Sale "Save Old Central Center" T-Shirts
d. Creating a "Donor Appreciation Board" in the corridor of Old Central Center for donor names that give $1000 or more. Donations can be made in honor of or in memory of family members or friends.

Old Central has been a recognized 501c3 nonprofit organization since March 1974.

Leading this Old Central Center fundraising campaign will be:

a. Old Central Board Member Pete Henley (409- 392-0317).
b. Old Central Board Member Douglas Matthews (409-599-5520).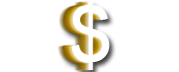 Click 'Donate' to make a secure donation: